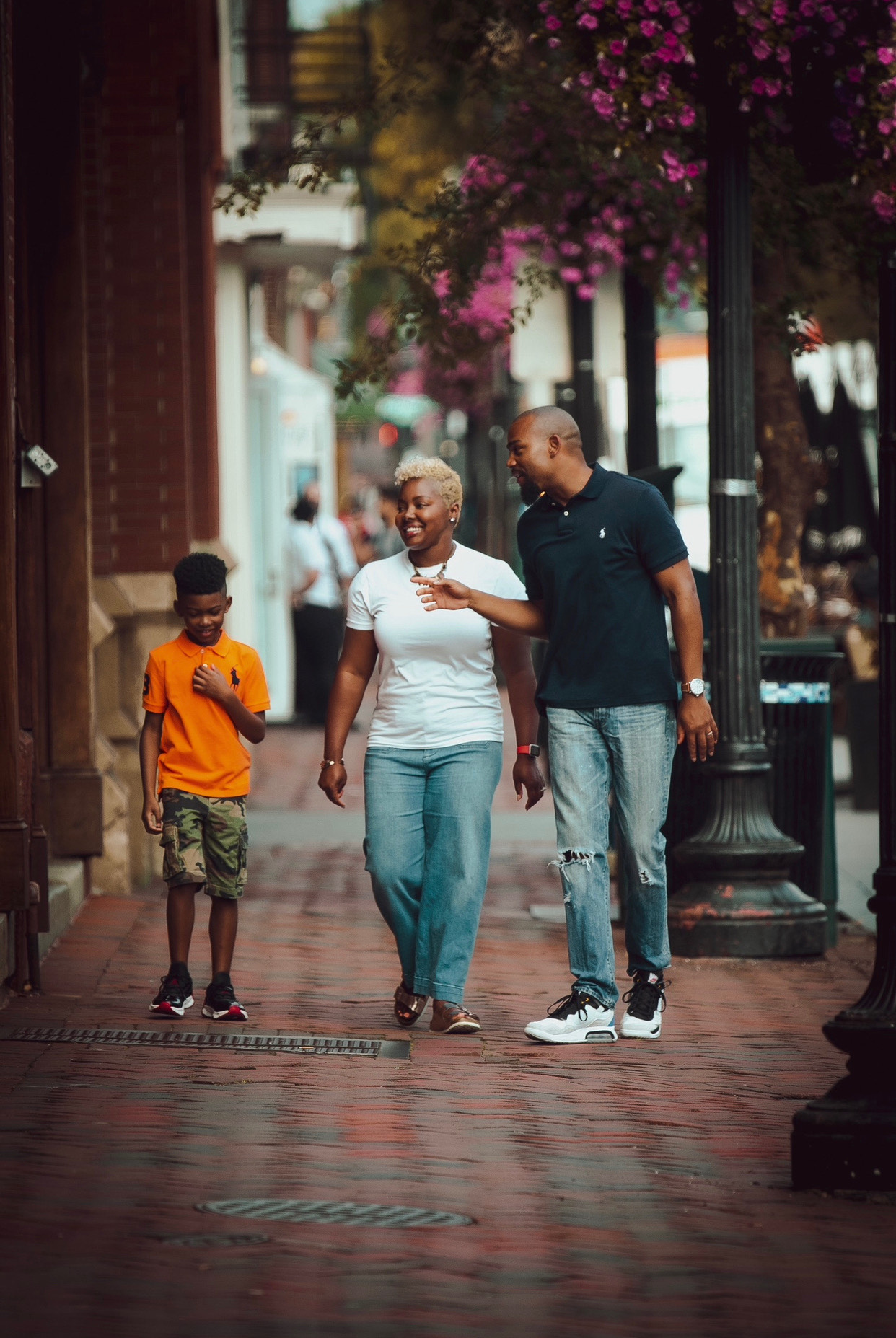 Our Leader
Pastor Omari K. Hughes
Reverend Omari K. Hughes is a husband, father, brother, son and pastor. Born in Richmond, VA to Frank and Cheryll Hughes, he received his primary education through the Richmond Public Schools system and gave his life to Christ during his teenage years. He is a proud alumn of both Hampton University, where he graduated Magna Cum Laude in the spring of 2006 with a Bachelor's degree in Broadcast Journalism from the Scripps Howard School of Journalism and Communications and Princeton Theological Seminary where he received his Masters of Divinity in 2012.
Upon his graduation from Hampton, he moved to Baltimore Maryland where he was offered the position of Director of New Media at the local ABC affiliate Channel 2 News. He eventually went on to leave Channel 2 and to become a managing partner at MsgWorx (Message Works) a start-up tech company in Baltimore that focused on online communications. It was during his time at MsgWorx that Pastor Omari began to sense his call to ministry. Like many, the call was initially both disorienting and
disruptive. After a time of heavy discernment, through mentorship, Pastoral Counseling, personal reflection, and prayer, Pastor Omari began to yield to God's call on his life to pursue full-time ministry.
(Continued)
Pastor Omari K. Hughes
While trusting God, he left MsgWorx to enroll as full-time student at Princeton Theological Seminary. While attending Princeton, God began to publicly affirm his call. He was licensed to preach by his childhood pastor, Dr. James H. Harris of the 2nd Baptist Church in Richmond, VA, and later ordained for Pastoral Ministry at the Bright Hope Baptist Church in Philadelphia, PA where he served as the interim Youth Minister during his time as a seminarian. He also met the love of his life, his wife, Natalie Marshall Hughes, who is also a graduate of Princeton Theological Seminary. Today they are the proud parents of their son Khalil Omari. After graduating from Princeton, Pastor Omari was called to serve as the Senior Pastor of the Church of the Redeemer Baptist in Philadelphia, PA. That church remains near and dear to he and his family's heart.
He now serves as the Lead Pastor of the New Life Church in Laurel, MD. New Life is an active and contributing member of the Laurel community, feeding hundreds of families each month through outreach, partnering with local schools like Oaklands Elementary and Laurel High, serving seniors within the community through an ongoing partnership with the Laurel-Beltsville Senior Activity Center and changing lives by sharing the gospel of Jesus Christ. He believes by faith, "that eye has not seen and ear has not heard the great things that God has in store" for both New Life and his personal life and family and is excited to live a life in pursuit of all that God has in store.