At New Life, we believe that serving is an essential part of being a follower of Christ. We have several ministries that are always looking for volunteers who are passionate about serving others and making a difference in our community. Whether you're interested in working with children, serving on the worship team, or helping with outreach events, we have a ministry that's perfect for you.
By serving with us, you'll not only bless others, but you'll also deepen your walk with Christ and discover the joy that comes from serving others. Thank you for considering joining one of our ministry teams, and we can't wait to see how God will use you to impact our church and community!
Click on the ministries below to explore the roles and responsibilities of each ministry and get involved today!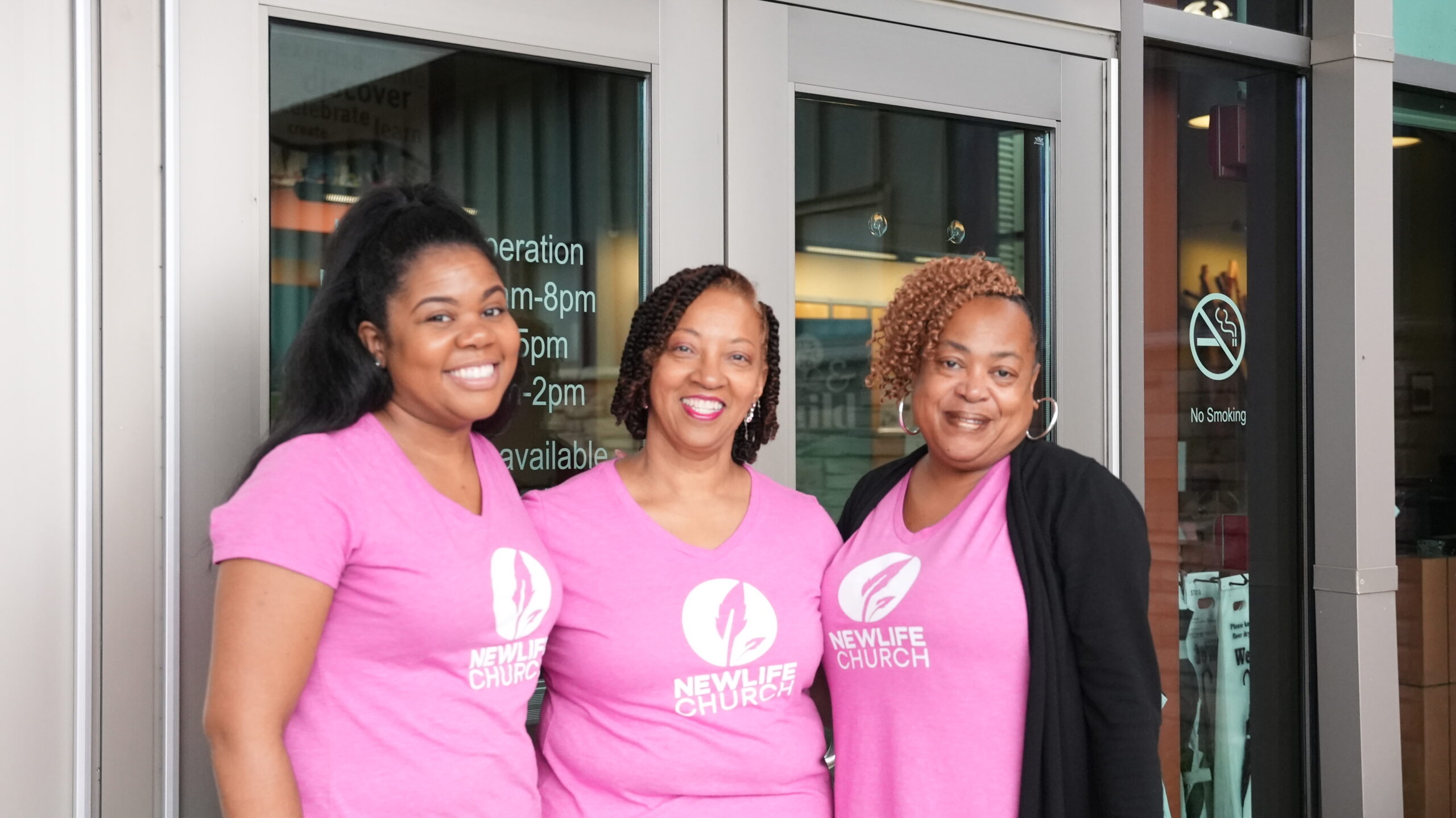 Serve With Us
Assimilation Ministry
Our Assimilation Ministry is dedicated to helping people transition into active and sustained ministry involvement. We understand that joining a new church can be intimidating, which is why we make it our mission to greet and contact first-time visitors and returning guests to thank them for attending our service and welcome them to return. Our friendly and welcoming team is always available to answer any questions and help newcomers feel comfortable and at home. Our goal is to create a welcoming and inclusive environment where everyone feels valued and empowered to use their gifts and talents to serve others and make a difference in our community.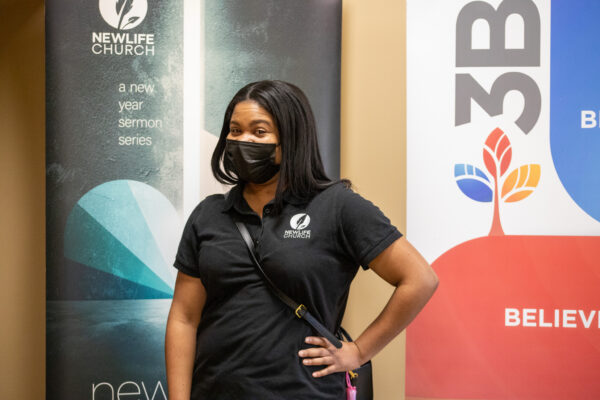 Serve With Us
Audio / Visual Ministry
The Audio/Visual ministry at NLC aims to enhance the worship experience by utilizing a variety of audiovisual technologies. Through the strategic use of music, atmospheric sounds, videos, graphics, and lighting, the ministry seeks to lead people in worship and create a natural and unencumbered experience during NLC's ministry services and events.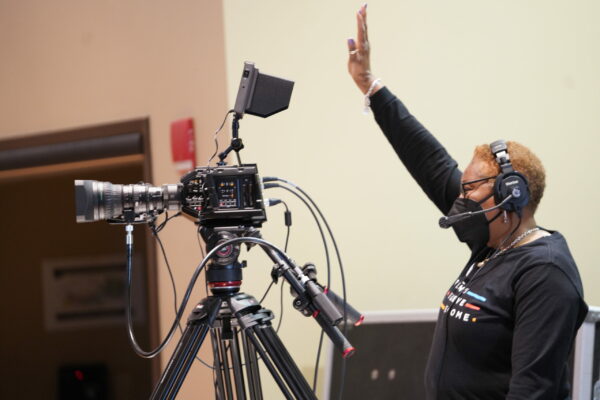 Serve With Us
Community Outreach Ministry
At NLC, our Community Outreach Ministry is dedicated to building relationships with the greater Laurel Community and beyond. By bringing the love of God through helping others, we serve families by providing essential everyday items and other resources to give them hope. We believe in actively demonstrating our love and care for each family, making them feel like they belong to a community that truly cares for them.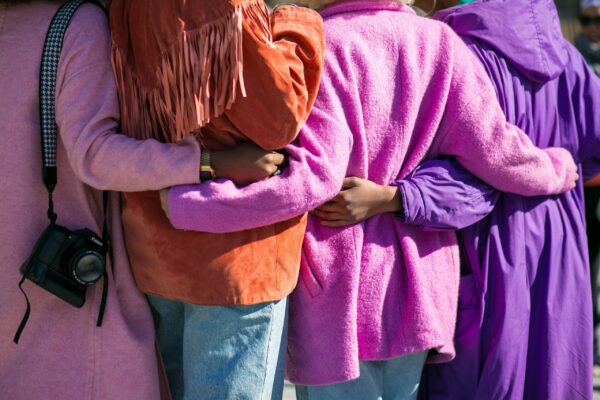 Serve With Us
Congregational Care Ministry
The Congregational Care team at NLC is dedicated to living out the call of Galatians 6:2 by providing spiritual support to members and families in times of need. Whether it be during times of death, significant loss, hospitalization, or general hardship, the team is committed to bearing one another's burdens and extending God's love in intentional and meaningful ways. By providing emotional and spiritual care, the Congregational Care team helps individuals and families navigate difficult times and find comfort in their faith.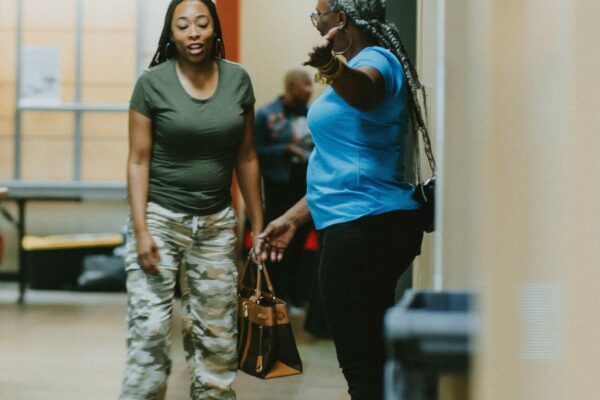 Serve With Us
Digital Production Ministry
The Digital Production team at NLC plays a critical role in supporting all services by providing visual assistance through the display of bible verses, song lyrics, and relevant graphics. Their work ensures that congregants have access to important information during services and can fully engage with the worship experience. By skillfully managing the audiovisual elements of each service, the Digital Production team helps to create an environment that is conducive to spiritual growth and fosters a deeper connection with God.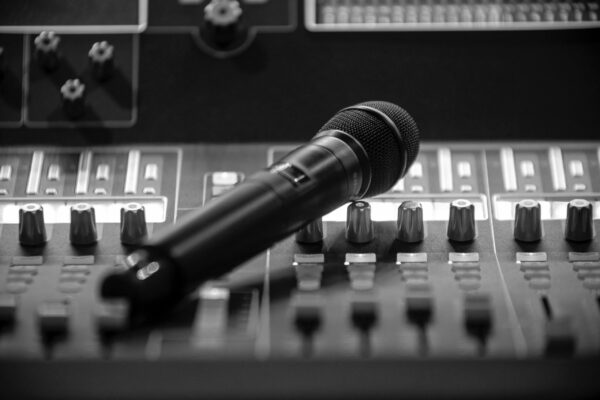 Serve With Us
Finance Ministry
The Finance Ministry at NLC is a critical aspect of our organization, and as such, persons must be approved to serve on this ministry. The NLC Leadership reserves the right to approve all persons who wish to serve on this ministry, ensuring that only individuals with the appropriate skills, experience, and character are entrusted with this important responsibility. By carefully vetting potential members of the Finance Ministry, we can maintain the highest standards of financial accountability and transparency, ensuring that all funds are used in the most responsible and efficient manner possible.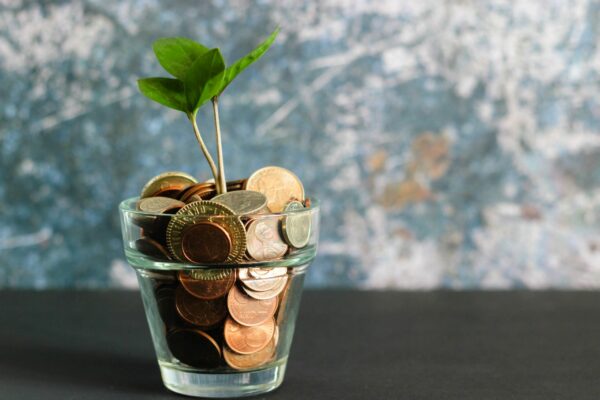 Serve With Us
First Aid/Health Ministry
At NLC, the First Aid/Health Ministry is committed to providing a safe and secure environment where members can worship in confidence, knowing that in the case of a medical emergency, a trained professional is prepared to assist. The ministry seeks individuals with a background in healthcare, such as Registered Nurses, Licensed Practical Nurses, Nursing Assistants, Health Aides, Emergency Medical Technicians, Student Nurses, and those in any other health-related field who are trained in basic first aid and CPR and willing to serve.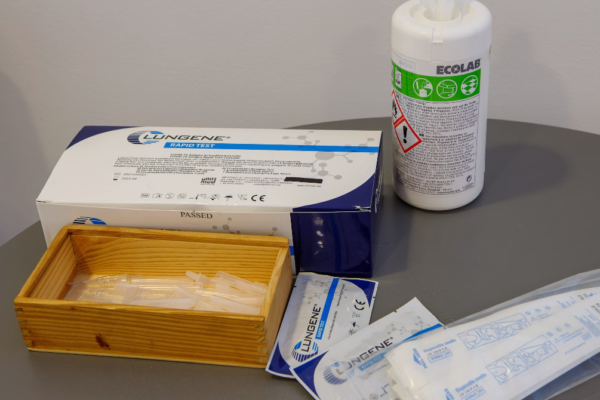 Serve With Us
Greeters Ministry
The Greeters Ministry at NLC plays a vital role in creating a warm and welcoming environment for all attendees. Strategically positioned in areas such as the parking lot, lobby, welcome desk, and sanctuary entrances, the greeters engage with worship attendees in a friendly and helpful manner. Whether indoors or outdoors, the greeters are always ready to offer assistance and make newcomers feel at home.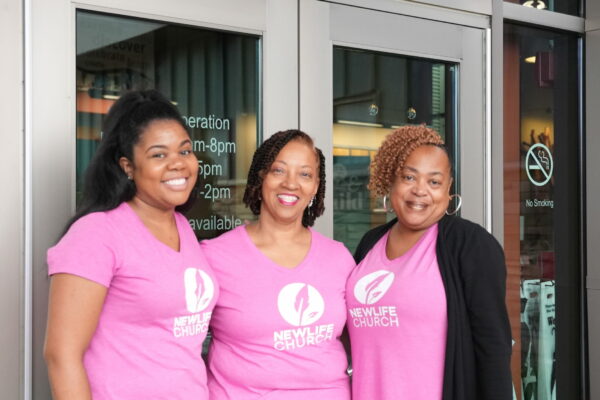 Serve With Us
New Life Youth Ministry
At NLC, the New Life Kids and New Life Teens Ministries are committed to providing a supportive and engaging environment where young people can develop their faith and become active members of the church community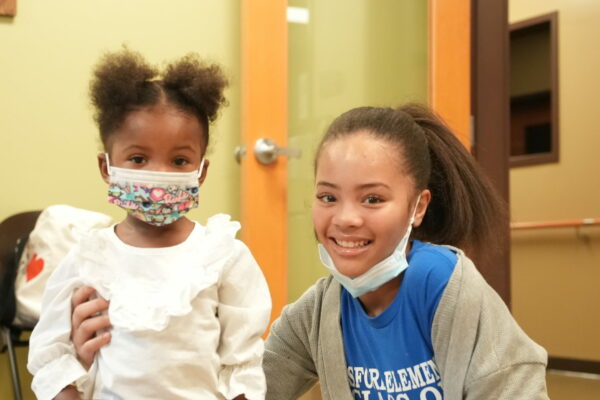 Serve With Us
Online Host Ministry
he Online Host Ministry plays a crucial role in facilitating the gathering of the online community, creating an engaging and supportive environment for those who participate in online worship services. The ministry's main objective is to support the online community in becoming fully engaged in the worship experience as they receive God's word.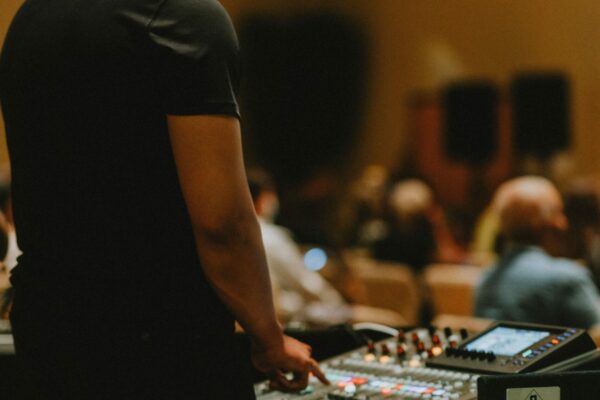 Serve With Us
Parking Ministry
The Parking Ministry at NLC plays a crucial role in ensuring the safety and well-being of attendees as they arrive and depart from church services and ministry events. The ministry oversees, plans, and directs the entry and exit of the parking lot for both drivers and pedestrians during on-site and off-site events, making sure that everyone can come and go safely and efficiently.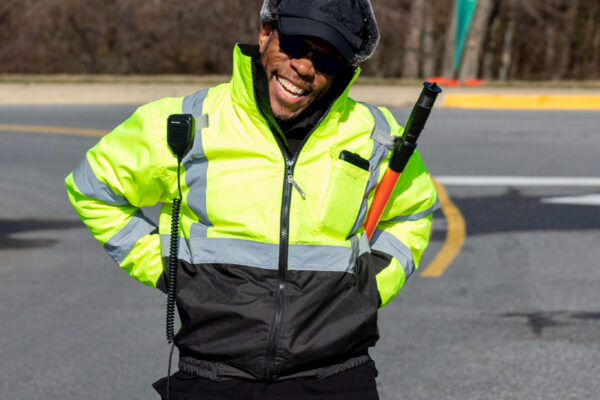 Serve With Us
Platform Ministry
The Platform Ministry at NLC is responsible for performing various duties on the platform, including delivering welcome messages, announcements, and other special messages during services and events. With their engaging and charismatic presence, the members of the Platform Ministry help to create an inclusive and welcoming atmosphere for all attendees.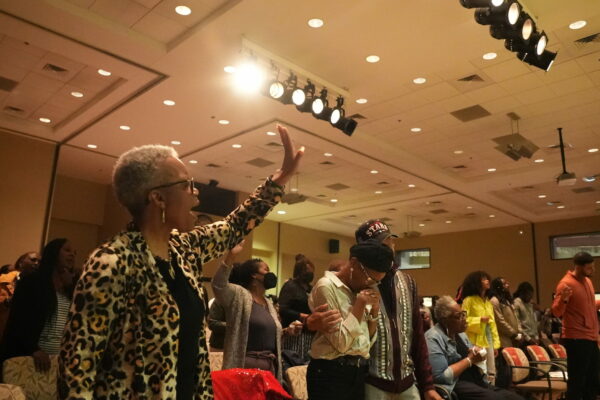 Serve With Us
Praise & Worship Ministry
The Praise and Worship Ministry at NLC is dedicated to fostering an attitude of worship that goes beyond singing and music. Worship is a way of life, a mindset that demands our total focus and complete surrender. The members of the Praise and Worship Ministry lead by example, showing others how to embrace this mindset of worship in all areas of life.
Serve With Us
Prayer Ministry
The Prayer Ministry at NLC plays a crucial role in our community by interceding for one another, our leadership, and the needs and concerns of the congregation. Through the power of prayer, the members of this ministry provide comfort, support, and guidance to those who need it most. Their dedication and commitment to prayer serve as an inspiration to all of us, reminding us of the importance of coming together in times of need and lifting each other up in prayer.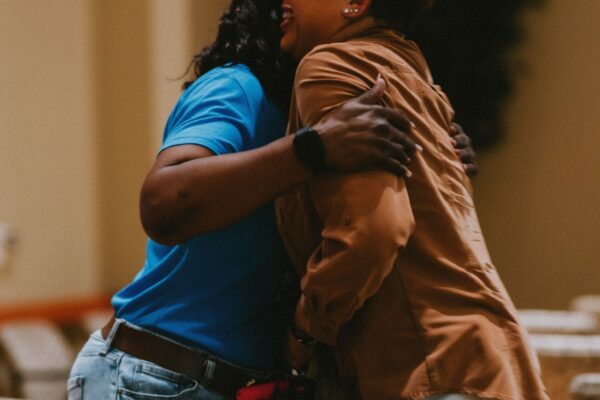 Serve With Us
Security Ministry
The Security Ministry at NLC is dedicated to ensuring the safety and security of all members and guests. Through their efforts, they help to reduce risks and prevent potential threats from impacting our community. The members of this ministry are committed to their role in providing a safe and secure environment for everyone who walks through the doors of our church. Their dedication and hard work serve as a reminder that we all have a role to play in keeping each other safe.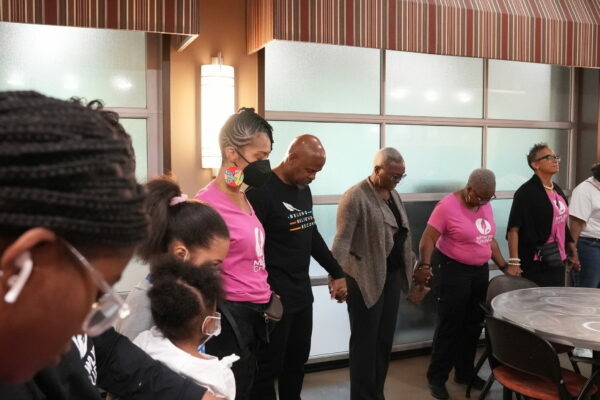 Serve With Us
Tech Ministry
The Tech Ministry at NLC is dedicated to developing and coordinating technology for the advancement of the kingdom of God. Through their efforts, they enhance worship services and utilize emerging technology to enhance God's kingdom through NLC's ministry. The members of this ministry work tirelessly to ensure that technology is used to its fullest potential in service of God's mission, serving as a vital component of our community.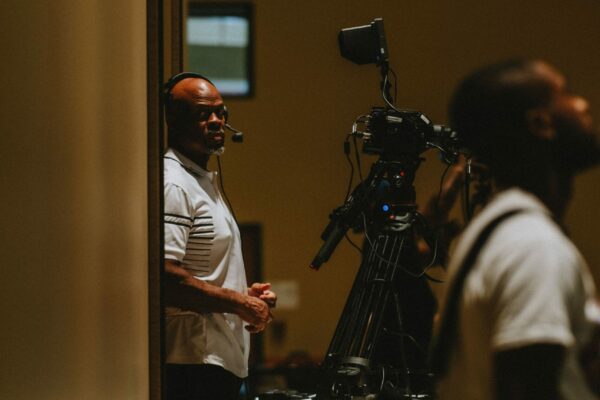 Serve With Us
Usher Ministry
The Usher Ministry at NLC is dedicated to creating a welcoming and distraction-free worship experience for all guests. Through their efforts, they direct guests to their seats and ensure that safety protocols and procedures are adhered to during the worship service. Additionally, they provide assistance and accommodations for elderly members and guests with special needs, ensuring that everyone feels included and valued as part of our community.